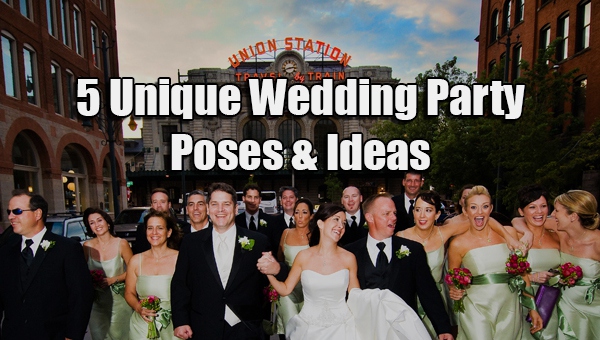 One of the best things to come out of a wedding, besides the obvious marriage, is the photos that you get to hold onto forever and look back at whenever you want. While any wedding photographer will do the traditional posed photos of the bridal party, it's always fun to get a little creative between the groom and his groomsmen, and the bride and her bridesmaids.
With websites and apps like Pinterest at your disposal, you can gather ideas for your wedding photos from couples all over the world. Plus, looking at other wedding photos can help you create your own unique bridal party poses, and if you get creative enough, you can go viral.
Now, with that being said, let's take a look at some popular wedding photos that have gone viral over the past few years that can get your ideas flowing.
5 Unique Wedding Party Poses & Ideas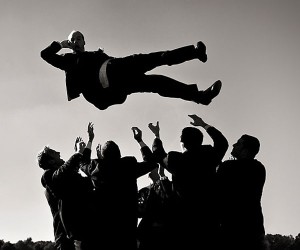 Just to make sure that the groom doesn't get dropped on the ground, it may be a good idea to run some trust exercises like that falling game where your buddies have to catch you. Everyone likes to have those fun wedding photos that stray away from the traditional, and this is a solid idea. You want to make sure you have an experienced photographer to pull off shots like this because they'll need to have a camera that can be adjusted to the proper shutter speed. Just imagine a cool shot like this with Denver's mountains in the background – it's possible.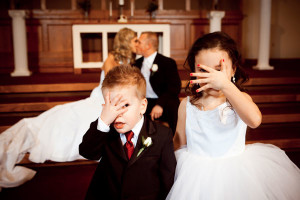 It's always a good idea to incorporate the little kids into the wedding photos. They're cute, and they're great at posing if you have an outgoing little bunch. That's why we like photos like this one. This is one of the best ways to get the ring bearer and flower girl into some of the more funny wedding photos. The whole "no peeking" pose will make you smile down the road when you pull out the old wedding album. Plus, it'll be even cuter to show them when they get older.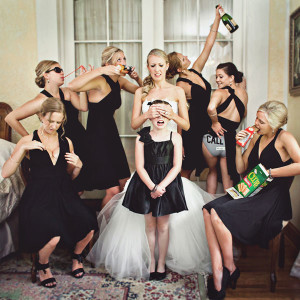 Wedding's are pretty much one giant three part party, from the bachelorette and bachelor parties, to the rehearsal, to the actual wedding, the liquor and snacks keep flowing. With that being said, you can capitalize on this fact by adding some of those common props into your pre-wedding photos. Grab some champagne bottles, some beers, sunglasses, and crackers, and you've got yourself one hilarious bridesmaid photo.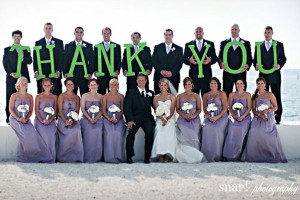 Sending out thank you's after the wedding is no joke. Everyone wants to be thanked for attended and getting your gifts so, instead of personally handwriting 200 words on stationary, switch it up with a photo like this. It's a great addition to the wedding album, and you can send the photos out to family members and friends alike. You can always inscribe a little something on the back of the photo, but sending out this "thank you" speaks for itself.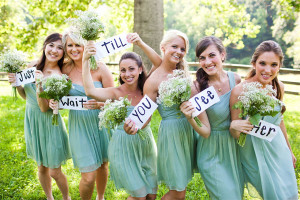 One of the best candid moments of the wedding is the first time the groom sees the bride. That moment is pure emotion, so why not get him a little excited by snapping a photo like this one? If you have a good relationship with your photographer, they should have no problem going to show the groom this picture in a preview. Plus, someone can even take a photo of him seeing it because it's guaranteed to get that guy to grin.
Getting Married in Denver, CO?
Hire a Wedding Photographer
If you're getting married in Denver and are still looking for a reliable and experienced photographer, contact Tony Gallagher Photography. You want a photographer who is going to be able to capture all the moments of your wedding, and Tony is guaranteed to do that and work with you to create a unique wedding album that reflects your personality as a couple, as well as the spirit of the wedding.