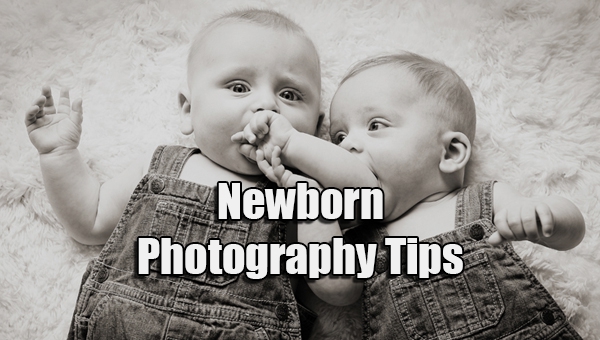 Although every photographer has their own style and way of doing things, each has the overall goal to create a photo that will hopefully last a lifetime. Professional photos of newborns has always been an extremely popular form of photography as parents like to document how small their child once was because before they know it, they blink and they're sending them off to college. So, it's nice to have that portrait to look back on.
Types of Newborn Photography
There are two primary ways to set up a photoshoot for a newborn and those are:
For posed photos, it's recommended that they be done while the child is under three weeks old because the younger they are the more they sleep, and boy do they sleep – like rocks. Therefore, they're very easy to adjust which makes it easier for everyone involved. Posed photoshoots typically last four hours, and that's including diaper changes, feeding, and the photoshoot itself.
If you want a lifestyle shot for your newborn, these typically include the parents in some way, shape, or form. It's definitely a more casual approach, but the style is growing in popularity as the photo aims to imitate the everyday love a family has for one another. While the newborns are always incredible, the amount of love in the air between the parents and their child is exquisite.
Preparing for a Newborn Photoshoot
For mother's, it's recommended by Tony Gallagher Photography that they feed their child while the photographer is unpacking. Also, if you feed them in only a diaper and small swaddling blanket, it will be easier to change them if necessary. No one likes an irritated baby. For information regarding the specific times of the session, that's something you'll need to contact your photographer about. Upon contacting the photographer, you'll get a better idea of:
What to bring
What the photographer will bring
How long the session will last
Things you absolutely shouldn't forget
Each photographer is different, but if you choose Tony Gallagher, you'll get all the information you need over the phone. Our location is in Denver, Colorado which is one of the most beautiful areas in the United States (in our humble opinion), and if the season is just right, outdoor shots are always recommended because you can't beat a natural mountain backdrop.
If you're interested in Tony Gallagher's professional photography practice, feel free to contact us online for an initial inquiry, and we'll get back to you shortly.