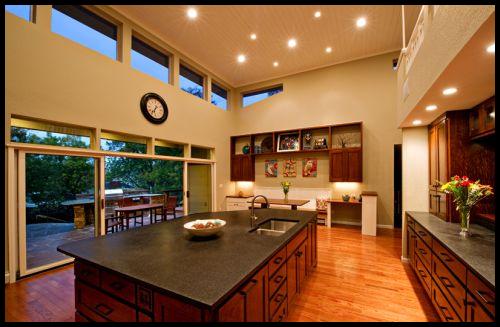 Whenever anyone purchases anything online, if there's no photo, there's no deal. However, at the same time, if there's a poor quality photo, there's also no deal. If you're putting your house on the market and no one seems to be willing to match your price, it could have something to do with the photos that they're looking at. For those who are searching for a home online, 95 percent of them will look at the first photo (often times showing the exterior of the home), and only for 20 seconds so, that's how long you have to make an impression.
If you put two photos side by side, one taken with a standard digital camera, then another with a professional, there's no comparison. In real estate, especially for those selling gorgeous landscapes, the photo can make all the difference.
For example, if you live in Denver and your property has a clear view of the amazing mountains and landscapes that would be hard to capture in all its beauty with an iPhone. So, what's the alternative? Hire a professional real estate photographer.
3 Reasons To Hire A Real Estate Photographer
1.) You're making a better and faster first impression. It's better to have a high quality photo tour of your home rather than photos that make the viewer (and potential buyer) think to themselves, "It's not that bad, but let's see what else is out there." As mentioned before, when you're trying to make a first impression, you only have about 20 seconds, therefore the better the photos, the better deals you may receive.
2.) You'll save yourself the time. Taking proper photographs of a home that you're putting on the market takes time and effort. When you hire a professional photographer, you're giving yourself more time to begin sharing and promoting the property rather than doing both that and orchestrating a photo shoot and trying to get all the photos yourself. Even if you have your own DSLR camera, that doesn't make you a professional photographer — the reality of it is that a professional has the eye for the right angles and ensure that the home's best qualities are shown.
3.) The home will sell faster. Any professional, high quality photos of a home will help it sell faster because the buyer is getting a better feel for the home. Although the time a home will sell varies by the price, some have sold up to three week sooner than initially thought. From property photos to the interior, a professional photographer will be able to capture the best images of the home you're trying to sell.