You've set the date for your wedding and now it's time to find an excellent photographer to capture your most important day. Where do you start? What should you look for in a photographer, except for a reasonable rate?
Don't worry! Most of the advices you find on the internet can help you uncover how to go about choosing a wedding photographer, regardless if you living in Denver or not.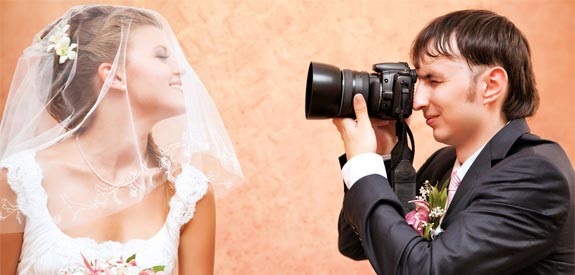 Choose a Style of Photography
There are a few different styles you can choose to have your photos set up in. It all depends on your personal style, really. For example, styles can range from the traditional posed shots, to something more candid or artistic.
Portrait—These photos are typically centered around you and your new spouse, your wedding party, and your guests. They are the classic style seen in most wedding albums. It still allows for some candid shots of the guests enjoying themselves at the reception and can include a bit more creativity in the backdrop of the photos.
Documentary—These are more candid shots of the events of the day, though it will include posed photos of yourself and your wedding party. For example, you are likely to see shots of the venue and your guests enjoying themselves, as well as photos of the happy couple dancing the night away and in some more intimate moments.
Artistic—These are similar to documentary style photos but it gives the photographer a bit more artistic license to add his or her particular photographic style. Photos can be more dramatic and even dreamlike. These photos may be in black and white and typically shot on film as opposed to digital.
Bold—This style is similar to artistic, although it will include some more daring shots and photos taken at atypical angles, using nontraditional framing. Photo focus may be on objects in the venue and not always on the people in the shot.
Even if you choose a non-traditional photographic style, you can still get some classic shots to complete your wedding album.
Do Your Research
It is very important to do your own research while searching for a wedding photographer. Some things to remember include:
Interviews—Set up appointments with potential photographers. Ask questions about their style of photography to see if it's what you want. Let them know what you are looking for and see if they are open to different styles.
View albums—Viewing their work will give you an idea of their style. What type of composition and lighting do they use?
Compare packages—Cost varies. For instance, most photographers will offer a variety of packages to choose from so you can find something to fit your budget.
Confirm your choice—Make sure the specific photographer you have chosen is available on your wedding day or else the company might send someone else.
Post-Wedding Timeframe—You must make sure you know the time it takes after your wedding to get your photo proofs.
If you do your homework, you will find the right photographer to capture your special day. And now, that's one less detail to worry about.
Resources: